Vic Falls to Stone Town
Booking Dates
06/05/2023 through 11/28/2024
Travel Dates
06/05/2023 through 12/01/2024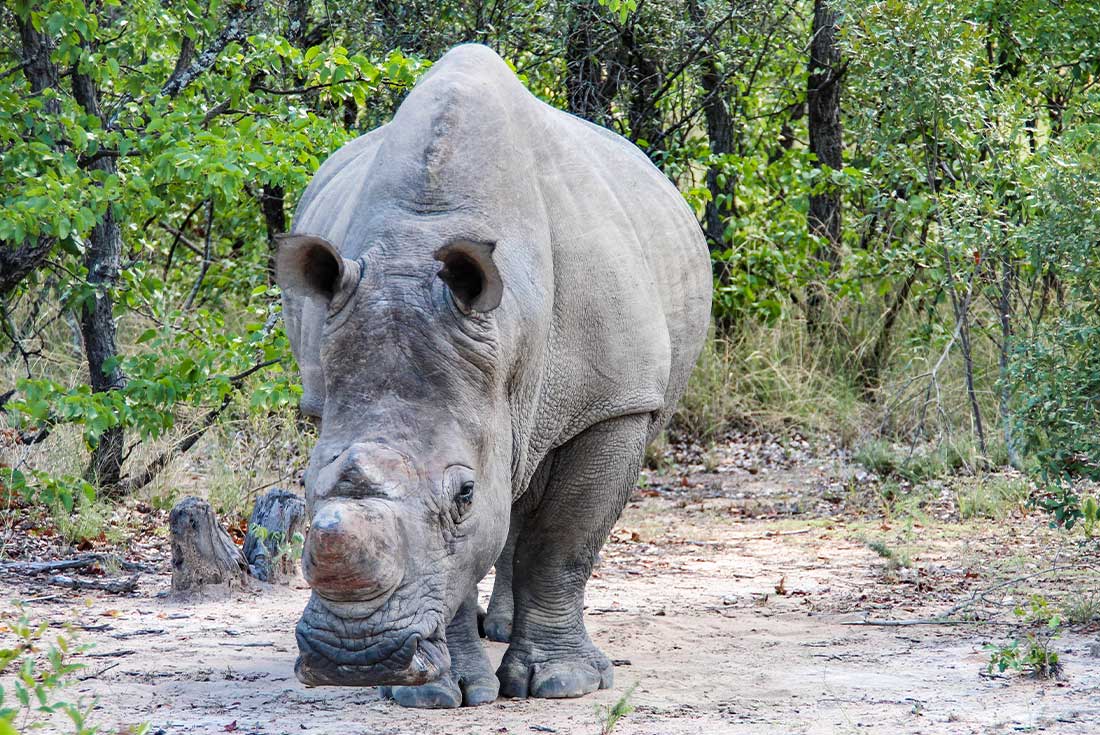 Vic Falls to Stone Town

Travel from the mighty Victoria Falls through Zimbabwe, Zambia, Malawi and Tanzania – to experience all the incredible sights, sounds and cultures Eastern Africa has to offer. Head on 4×4 game drives in search of lions, leopards and, if you're lucky, rare black rhinos. Explore World Heritage-listed sites like the Great Zimbabwe Ruins. Meet locals to gain insight into the enduring cultures of these communities. Wind up on the shores of the Indian Ocean in Zanzibar after an unforgettable 17-day journey full of local knowledge and epic adventures.

Activities
Victoria Falls – Victoria Falls Wildlife Trust Visit
Masvingo – Great Zimbabwe Ruins guided visit
South Luangwa – Jewellery workshop Project
South Luangwa National Park – 4×4 Afternoon Game Drive
South Luangwa National Park – 4×4 Dawn Game Drive
Mikumi National Park – 4×4 Game Drive
Highlights
Spot elephants, hippos, giraffes, zebras, buffalo, warthogs, wildebeest, impalas and more on not one but two included 4WD safari game drives in Tanzania and Zambia.
Visit the Victoria Falls Wildlife Trust to learn about the rehabilitation of wildlife from poaching and get the chance to meet some rescued or orphaned wildlife currently in their care.
Discover the magic of South Luangwa National Park on a morning and afternoon 4×4 safari game drive with local expert guides, and visit a workshop where local women transform poaching snare wire into jewellery to raise funds for conservation.
The east of Africa isn't all just roaming wildlife and open plains. Along the way, get to know some of the vibrant cities of the region, including Lusaka, Harare and Bulawayo.
Journey from the interior plains out to some idyllic Indian Ocean hotspots. Take a stroll along the shores in Dar es Salaam and consider extending your stay in paradisiacal Zanzibar.
| Day | Description | View All |
| --- | --- | --- |
| Day 1 | Victoria Falls | Details |
| Day 2 | Victoria Falls | Details |
| Day 3 | Bulawayo | Details |
| Day 4 | Bulawayo | Details |
| Day 5 | Masvingo | Details |
| Day 6 | Harare | Details |
| Day 7 | Lusaka | Details |
| Day 8 | Petauke | Details |
| Day 9 | South Luangwa National Park | Details |
| Day 10 | South Luangwa National Park | Details |
| Day 11 | Lake Malawi | Details |
| Day 12 | Lake Malawi | Details |
| Day 13 | Chitimba | Details |
| Day 14 | Iringa | Details |
| Day 15 | Mikumi National Park | Details |
| Day 16 | Dar es Salaam | Details |
| Day 17 | Stone Town | Details |