Ultimate Silk Road: Beijing to Ashgabat
Booking Dates
06/21/2023 through 09/06/2024
Travel Dates
06/21/2023 through 10/19/2024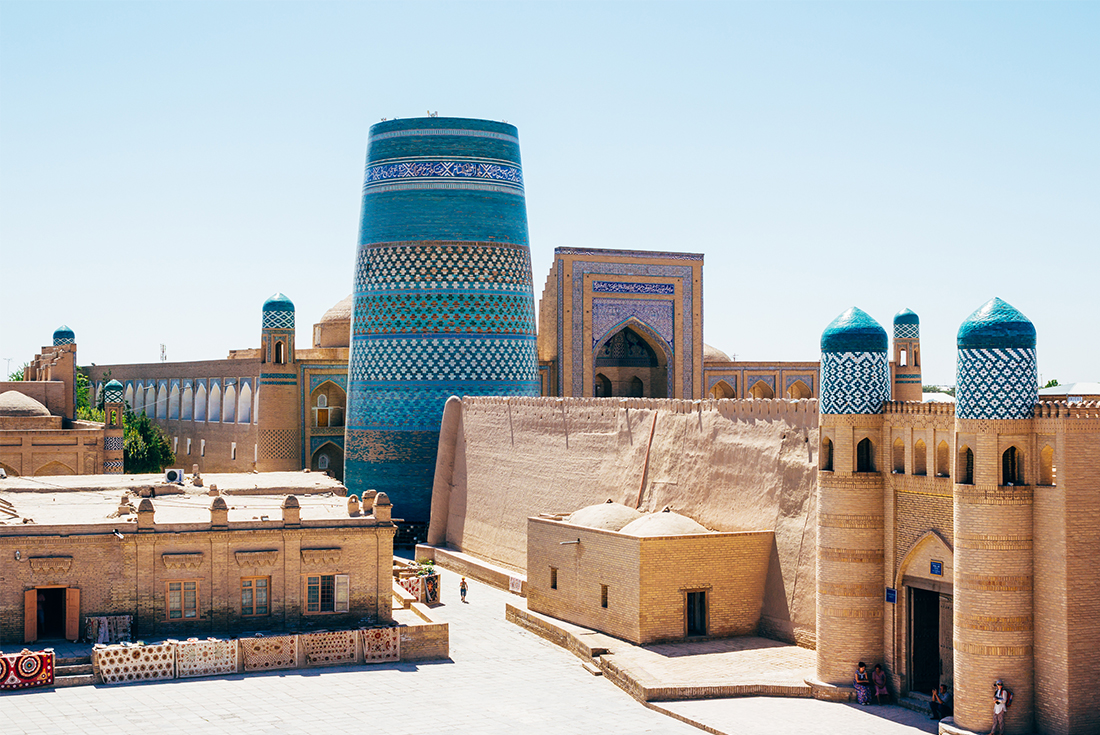 Ultimate Silk Road: Beijing to Ashgabat

Unlock the secrets of the Silk Road on this immersive journey across Central Asia. From Beijing all the way to Ashgabat, this epic 41-day trip heads west across China, showcasing stunning relics, dynastic palaces, Muslim minarets, hidden grottoes and rock-cut Buddhist masterpieces. Continuing into Kyrgyzstan and to the heartland of Uzbekistan, be dazzled by Central Asia proper: the tranquil landscape of Song-Kol Lake; wild boar and deer around Chychkan Gorge; Solomon's Throne in historic Osh; and the superb mosques and museums of Samarkand. Finish up in the often forgotten Turkmenistan, watching eternal flames glazing over Darvaza crater, visit settlement of Yerbent in the desert and blow your imagination of Central Asia in the futuristic Ashgabat. Full of warmly hospitable locals, spectacular expanses and constant evocations of a legendary past, this is Silk Road and Central Asia at its magical best.

Activities
Xi'an – Muslim Quarter walking tour
Xi'an – Terracotta Warriors Tour (entrance fee, transport, guide)
Zhangye – Danxia Landform Geological Park
Jiayuguan – Hanging Great Wall
Jiayuguan – Fort
Dunhuang – Mogao Caves
Dunhuang – Crescent Moon Lake & Singing Sand Mountains
Turpan – Jiaohe Ancient City
Kashgar – Teahouse visit
Kashgar – Livestock Market & Grand Sunday Bazaar
Bishkek – City Tour
Shamsy Valley – Burana tower
Tokmak – Dungan family visit and home-cooked lunch
Issyk-Kul Lake – Yurt workshop
Issyk-Kul Lake – Eagle Hunter Visit
Uzgen – Uzgen Minaret & Complex
Osh – Sulaiman-Too Mountain
Osh – National Historical and Archaeological Museum Complex
Tashkent – Chorsu Bazaar
Tashkent – Khast Imom Complex & Moyie Mubarek Library Museum
Tashkent – History Museum of the People of Uzbekistan
Samarkand – Plov cooking demonstration & family visit
Samarkand – Leader-led orientation walk
Samarkand – Bibi-Khanym Mosque
Samarkand – Gur-e-Amir Mausoleum
Samarkand – Registan
Samarkand – Shakh-I-Zinda
Bukhara – Sitorai Mohi Hosa Palace
Bukhara – Chor-Bakr Necropolis
Bukhara – Ismail Samani Mausoleum
Bukhara – Kalon Mosque
Bukhara – Ark Fortress
Khiva – Pahlavon Mahmud Mausoleum
Khiva – Kuhna Ark
Khiva – Islom Hoja Minaret & Medressa
Khiva – Juma Mosque
Khiva – Tosh-Hovli Palace
Darvaza – "Door to Hell" Crater
Konye-Urgench – City tour
Yerbent – Village visit
Ashgabat – National Museum of Turkmenistan
Ashgabat – Nisa ruins
Ashgabat – Anau ruins
Ashgabat – Independence Monument
Ashgabat – Neutrality Arch
Ashgabat – Turkmenbashy Ruhi Mosque & Family Mausoleum of the First President of Turkmenistan
Ashgabat – Ertugrul Gazi Mosque
Merv – Big & Small Kizkala
Merv – Erk Kala & Gayur Kala
Merv – Sultan Sanjar Mausoleum
Highlights
Follow the route of the ancient Silk Road, travelling in the footsteps of countless generations of nomads and traders
Discover the unreal, rainbow-coloured landscape of Zhangye, a UNESCO site that looks like countless pots of bright paint have been spilled across sandstone mountains. You won't be able to put your camera away!
Uncover the 'other terracotta warriors' in Xi'an's Hanyangling Mausoleum, an authentic and more personal burial site that's home to tens of thousands of buried pottery figures
Experience the unique atmosphere of Kashgar's Sunday Market
Central Asia is a fascinating and unique mix of ancient Silk Road culture, Soviet influence and striving to redefine nations post independence. Geographically and for a time historically, it is the real centre of Asia.
The much-photographed Registan in Samarkand is one of the true pinnacles of Islamic architecture. You'll be wowed by the scale, grandeur and beauty of the monuments to iconic figures such as Tamerlane and the Persian influenced madressas, mosques and mausoleums.
Experience for yourself the legend that is Central Asian hospitality – there's really nothing like being welcomed into a local home or yurt for a meal, chatting with stall holders at bazaars or simply marvelling at the sights alongside locals.
Kyrgyzstans mountains are its monuments and its majesty. The landscapes here will stay with you long after the journey is over.
Marvel at the beautiful Song Kol Lake, where in mid-summer you may see flocks of sheep, goats and herds of horses watched over by nomadic herdsmen and their families.
Stay overnight in a yurt lakeside and live like the locals have for centuries in these portable, felt lined traditional tents.
Reflect on the important role horses have played in the traditional Kyrgyz nomadic life style while witnessing horseback sports like odarysh (wrestling on horseback), tiyin-enish (where riders try to pick up coins at full gallop) or kok-baru (goat polo).
| Day | Description | View All |
| --- | --- | --- |
| Day 1 | Beijing | Details |
| Day 2 | Xi'an | Details |
| Day 3 | Xi'an | Details |
| Day 4 | Xi'an - Overnight Train | Details |
| Day 5 | Zhangye | Details |
| Day 6 | Zhangye - Danxia Geological Park | Details |
| Day 7 | Jiayuguan | Details |
| Day 8 | Jiayuguan - Dunhuang | Details |
| Day 9 | Dunhuang | Details |
| Day 10 | Turpan | Details |
| Day 11 | Turpan/Overnight Train | Details |
| Day 12 | Kashgar | Details |
| Day 13 | Kashgar | Details |
| Day 14 | China/Kyrgyzstan border - Torugart Pass – Naryn | Details |
| Day 15 | Bishkek | Details |
| Day 16 | Bishkek | Details |
| Day 17 | Issyk-Kul Lake | Details |
| Day 18 | Issyk-Kul Lake | Details |
| Day 19 | Song-Kol Lake (3016 metres) | Details |
| Day 20 | Kyzyl-Oi | Details |
| Day 21 | Suusamyr Valley/Chychkan River/Kok-Bel | Details |
| Day 22 | Osh | Details |
| Day 23 | Osh | Details |
| Day 24 | Border Crossing/Andijan/Tashkent | Details |
| Day 25 | Tashkent | Details |
| Day 26 | Samarkand | Details |
| Day 27 | Samarkand | Details |
| Day 28 | Bukhara | Details |
| Day 29 | Bukhara | Details |
| Day 30 | Tashkent | Details |
| Day 31 | Tashkent | Details |
| Day 32 | Khiva | Details |
| Day 33 | Khiva | Details |
| Day 34 | Konye-Urgench – Darvaza | Details |
| Day 35 | Yerbent – Ashgabat | Details |
| Day 36 | Ashgabat | Details |
| Day 37 | Mary | Details |
| Day 38 | Merv – Mary | Details |
| Day 39 | Ashgabat | Details |
| Day 40 | Ashgabat | Details |