Treasures of Galapagos: Western & Central Islands (Grand Queen Beatriz)
Booking Dates
06/21/2023 through 12/11/2024
Travel Dates
06/21/2023 through 12/14/2024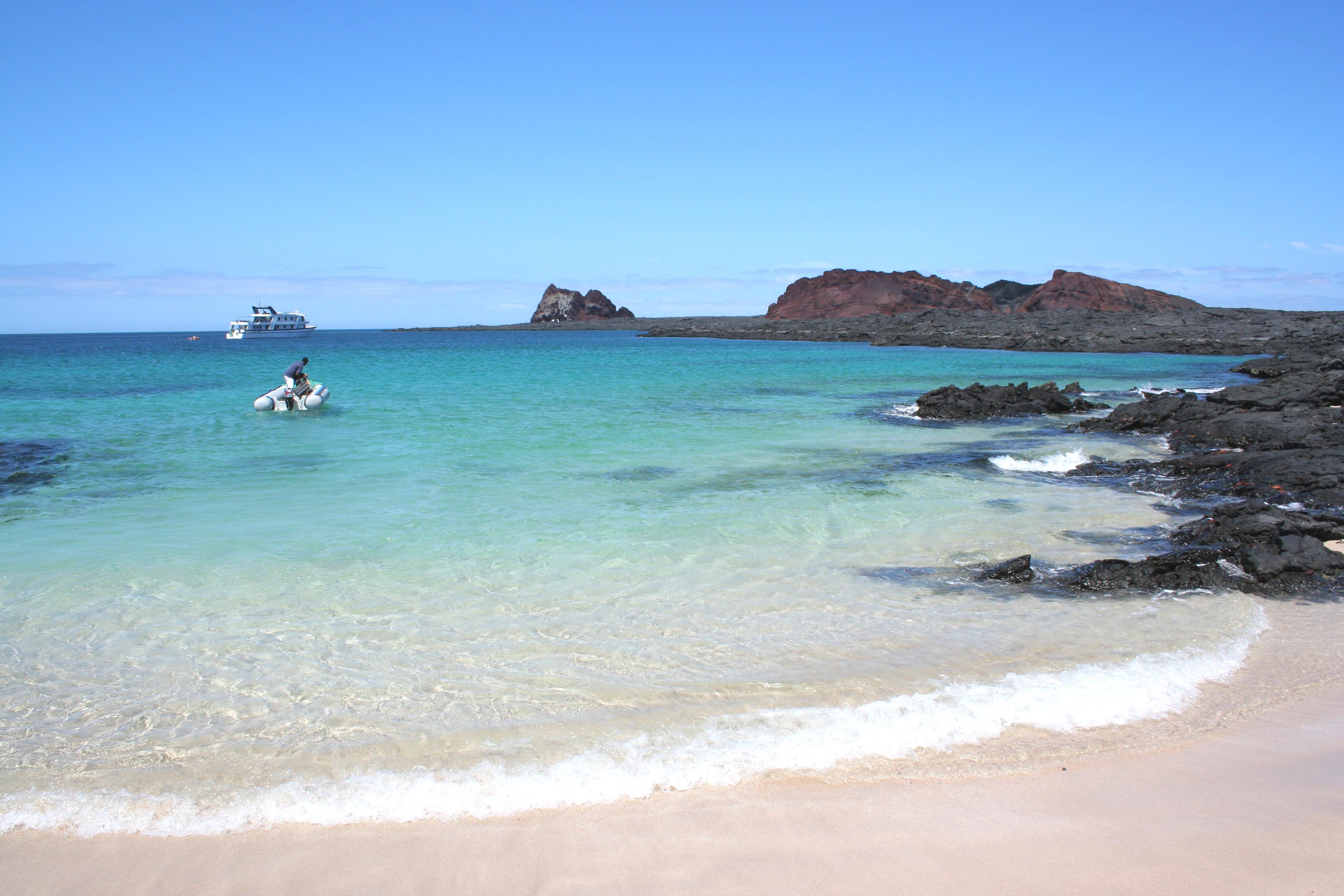 Treasures of Galapagos: Western & Central Islands (Grand Queen Beatriz)

Embark on an immersive 13-day Adventure Cruise through the Galapagos Islands and experience the natural world in all its glory. Encounter diverse wildlife, from lumbering giant tortoises and sunbathing sea lions to scuttling crabs and blue-footed boobies. Wander through lava flow on Las Tintoreras, snorkel in the waters of protected cove Punta Carrion, and stick your toes in the olivine-crystal sands of Punta Cormorant. This itinerary allows plenty of time to absorb the spoils of this unique, wildlife-rich archipelago. Cruise into another world for the trip of a lifetime.

Activities
Isla Santa Cruz – Punta Carrion – Snorkelling (1 hour)
Isla Isabela – Las Tintoreras visit (1.5 hours) – Dry Landing
Isla Isabela – Arnolda Tupiza Tortoise Breeding Center including Flamingo Lagoon (2 hours) – Dry Landing
Isla Floreana – Post Office Bay – Walk (1.5 hours) – Wet Landing
Isla Floreana – Punta Cormorant walk (1.5 hours) – Wet Landing
Isla Floreana – Devil's Crown snorkelling (1 hour)
Isla Floreana – Post Office Bay snorkelling (45 mins)
Isla Santa Cruz – Highlands Visit (1.5 hours) – Dry Landing
Isla Santa Cruz – Charles Darwin Research Station (1 hour) – Dry Landing
Isla Plaza Sur – Walk (2 hours) – Dry Landing
Isla Santa Fe – Panga ride (45 mins)
Isla Santa Fe – Walk (1.5 hours) – Wet Landing
Isla Espanola – Punta Suarez – Walk (3 hours) – Dry Landing
Isla Espanola – Bahia Gardener – Snorkel (1 hour)
Isla Espanola – Bahia Gardener – Walk (1 hours) – Wet Landing
Isla San Cristobal – Punta Pitt – Walk (2 hours) – Wet Landing
Isla San Cristobal – Isla Lobos – Walk (1 hour) – Dry Landing
Isla San Cristobal – Highlands Walk (1.5 hours) – Dry Landing
Isla Santiago – Sullivan Bay – Walk (1.5 hours) – Dry Landing
Isla Bartolome – Walk (1.5 hours) – Dry Landing
Isla Bartolome – Snorkelling (1.5 hours)
Isla Bartolome – Panga ride (30 mins)
Isla Santiago – Puerto Egas – Walk (1.45 hours) – Wet Landing
Isla Santiago – Puerto Egas – Snorkelling (1 hour)
Isla Sanitago – Espumilla Beach – Snorkelling (45 mins)
Isla Sanitago – Espumilla Beach – Walk (1.5 hours) – Wet Landing
Isla Santa Cruz – Charles Darwin Research Station (1 hour) – Dry Landing
Highlights
Encounter nature at its finest as you follow in the footsteps of Charles Darwin, spotting some of the strangest and most beautiful creatures on earth in their natural habitats.
Watch ponderous Galapagos tortoises at all stages of life and development in breeding centres, then search for these ancient creatures in the wild highlands of Isla Santa Cruz.
The sea lions of the Galapagos are famously inquisitive creatures. Don't be surprised if they swim over to check you out while you're in the water!
This tour combines active adventure with pure relaxation, including plenty of free time to unwind on the deck with a beer in hand in between hikes and snorkelling sessions.
Island-hopping has never been easier (or more environmentally friendly) than in our compact, custom-built ship the Grand Queen Beatriz.
| Day | Description | View All |
| --- | --- | --- |
| Day 1 | Quito | Details |
| Day 2 | Isla Baltra/Punta Carrion | Details |
| Day 3 | Isla Isabela/Las Tintoreras/Giant Tortoise Breeding Centre | Details |
| Day 4 | Isla Floreana/Post Office Bay/Devil's Crown/Punta Cormorant | Details |
| Day 5 | Isla Santa Cruz/Charles Darwin Station/Santa Cruz Highlands | Details |
| Day 6 | Isla Santa Fe/Isla Plaza Sur | Details |
| Day 7 | Isla Espanola/Bahia Gardner/Punta Suarez | Details |
| Day 8 | Isla San Cristobal/Leon Dormido/Isla Lobos/Punta Pitt | Details |
| Day 9 | Isla San Cristobal | Details |
| Day 10 | Bartolome/Bahia Sullivan | Details |
| Day 11 | Isla Santiago/Espumilla Beach/Buccaneer Cove/Puerto Egas | Details |
| Day 12 | Isla Santa Cruz/Puerto Ayora | Details |
| Day 13 | Quito | Details |