Premium Middle East in Depth
Booking Dates
06/21/2023 through 11/09/2024
Travel Dates
06/21/2023 through 11/22/2024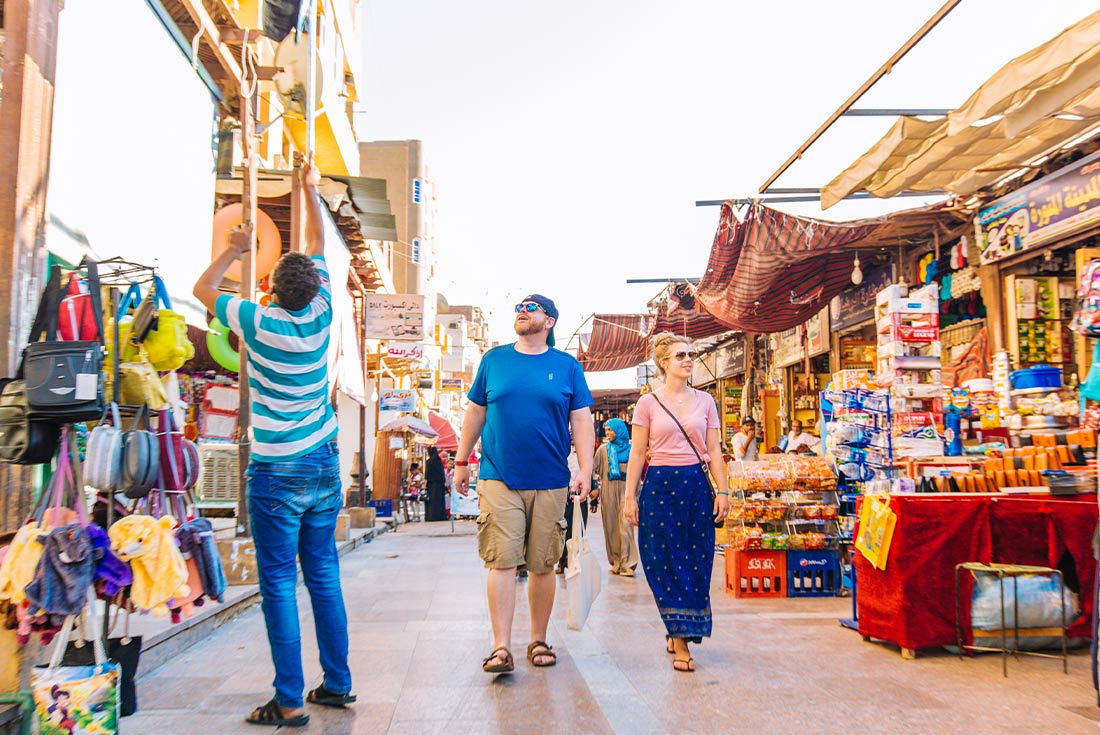 Premium Middle East

Embark on a 22-day Premium adventure through the Middle East, from the heartland of ancient Egypt down the iconic Nile River, to the desert landscapes of Wadi Rum, both sides of the Dead Sea and the centre of the Christian world in Jerusalem. Take in the temples of Philae, sail on a Nile riverboat and break bread with local families and communities. Discover lost kingdoms in Jordan, camp under the desert stars in traditional Bedouin accommodation and marvel at some of the world's most impressive sites in Jerusalem. Uncover the swathes of history alive in this region, joined by expert local guides and a small group of likeminded adventurers.

Activities
Complimentary Airport Arrival Transfer
Cairo – Welcome Dinner
Cairo – Pyramids of Giza and the Sphinx
Cairo – Egyptian Museum
Aswan – Nubian Village Visit and Dinner
Aswan – Philae Temple
Aswan – Sunset drinks on a felucca
Izbat Al Bayyarah – Kom Ombo Temple
Luxor – Karnak Temple
Luxor – Hatshepsut Temple
Luxor – Valley of the Kings (entrance to 3 tombs)
Luxor – Tomb of Tutankhamun
Luxor – Colossi of Memnon
Cairo – Home-Cooked Dinner
Cairo – Khan al-Khalili Bazaar
Cairo – Al-Azhar Mosque
Cairo – Coffee/tea in a local cafe
Complimentary Airport Arrival Transfer
Amman – Welcome Dinner
Jerash – Roman ruins
Amman – Beit Sitti cooking class and dinner
Madaba – St Georges Church
Mt Nebo – Site visit
Shobak – Shobak Castle
Petra – leader-led tour of Petra
Petra – Petra second day visit (unguided)
Wadi Rum – Desert Jeep tour
Wadi Rum – Zarb Local Dinner
Wadi Rum – Desert and dunes walk
Complimentary Airport Arrival Transfer
Jerusalem – Welcome Dinner
Jerusalem – Leader-led orientation walk
Jerusalem – Western Wall (Wailing Wall)
Jerusalem – Old City walking tour
Jerusalem – Church of the Holy Sepulchre
Jerusalem – Rooftop views from the Austrian Hospice
Jerusalem – Temple Mount Courtyard
Jerusalem – Garden of Gethsemane
Jerusalem – Mount of Olives
Bethlehem – Church of the Nativity & Shepherds' Field
Bethlehem – Refugee Camp Cooking Class
Masada – Fortress visit by cable car
Qumran – Archaeological site visit
Dead Sea – Visit and float
Jericho – Home Cooked Meal
Tiberias – Sea of Galilee boat ride
Capernaum – St Peter's Church
Nazareth – Church of Annunciation & Mary's Well
Haifa – Bahai Gardens view & photo stop
Acre – Knights of St John Complex
Caesarea – Roman ruins
Tel Aviv – Leader-led tour of Old Jaffa
Highlights
A day at the incredible Pyramids of Giza is only the beginning. Discover the Valley of the Kings, Petra, Wadi Rum, Jerusalem's historical religious sites and experience the unique sensation of floating in the Dead Sea.
Experience the best of each country with Feature Stay accommodation – three unforgettable evenings on a Nile riverboat, isolated elegance at a luxury camp in Wadi Rum and old school charm in Haifa in a historic hotel. 
Embrace local life as you travel with passionate local leaders, make a meal at a refugee camp, spend an evening with a Bedouin community, learn about Nubian life on an island in the Nile and dine with locals. .
Lift the lid on local cuisine during Exclusive Experiences, including a hummus tasting and falafel lunch in Jerusalem, a zarb dinner at a Bedouin camp, a meal in a family's home in Cairo and sunset drinks on board a traditional felucca.
The unearthing of Tutankhamun's tomb is one of the world's greatest discovery's – at the Valley of the Kings you'll have the chance to enter three tombs of your choice, followed by a visit to the resting place of the famous young Pharaoh.
| Day | Description | View All |
| --- | --- | --- |
| Day 1 | Cairo | Details |
| Day 2 | Cairo | Details |
| Day 3 | Aswan | Details |
| Day 4 | Aswan - Nile Cruise | Details |
| Day 5 | Nile Cruise - Edfu | Details |
| Day 6 | Nile Cruise - Luxor | Details |
| Day 7 | Luxor | Details |
| Day 8 | Cairo | Details |
| Day 9 | Amman | Details |
| Day 10 | Amman | Details |
| Day 11 | Dead Sea | Details |
| Day 12 | Petra | Details |
| Day 13 | Petra | Details |
| Day 14 | Wadi Rum | Details |
| Day 15 | Amman | Details |
| Day 16 | Jerusalem | Details |
| Day 17 | Jerusalem | Details |
| Day 18 | Jerusalem | Details |
| Day 19 | Jericho | Details |
| Day 20 | Haifa | Details |
| Day 21 | Tel Aviv | Details |
| Day 22 | Tel Aviv | Details |