Pakistan: Women's Expedition
Booking Dates
06/21/2023 through 10/10/2024
Travel Dates
06/21/2023 through 10/13/2024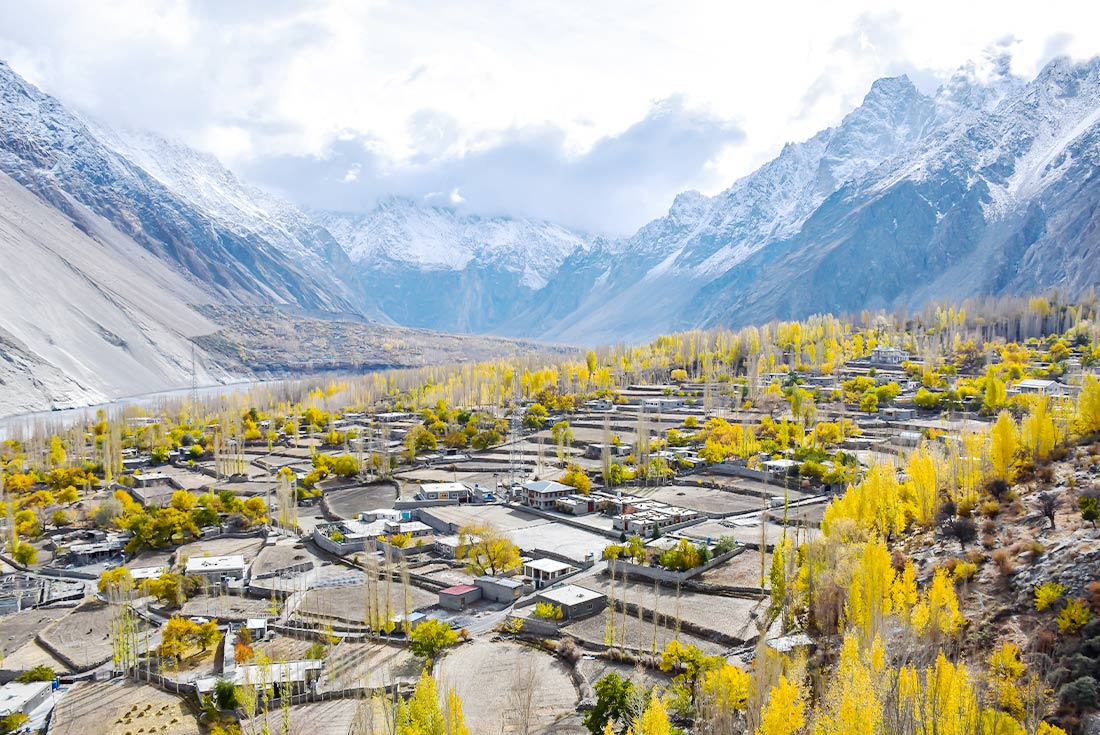 Pakistan: Women's Expedition

Learn what life looks like for women living in Pakistan's vibrant capital city and ancient mountain villages. Join a local female leader as she takes you on a unique journey to the Hunza Valley. See the communities and landscapes associated with the hallowed Karakoram and Hindu Kush mountains and meet pioneering women working on female empowerment projects throughout the region. Trek to alpine lakes, ancient glaciers and the remnants of ruined empires, then witness the evolution of modern Pakistan in the country's capital of Islamabad. From cooking classes to village homestays, this women's only expedition will have you sharing more than just photographs.

Activities
Islamabad – Faisal Mosque (women's only section)
Islamabad – Taxila Museum & archeological sites
Islamabad – Local clothes shopping
Ghulmet – Rakaposhi View Point
Gulmit – Village walk & family visit
Gulmit – Women-run carpet weaving center visit
Hunza Valley – Ondra Polygah hike
Gulmit – Local beauty salon visit
Hunza Valley – Passu Glacier hike
Hunza Valley – Borith Lake hike
Hunza Valley – Passu Village visit
Hunza Valley – Pakistani Home Cooking Class
Hunza Valley – Traditional music performance
Hunza Valley – Attabad Lake
Karimabad – Baltit & Altit Forts
Hunza Valley – Ciqam Women's Social Enterprise visit
Hunza Valley – Women-run cafe lunch
Hopar – Family cooking class
Hopar – Hopar Glacier walk
Gilgit – Local market
Islamabad – Golra Railway Station
Islamabad – Shah Allah Ditta Caves
Islamabad – Rawalpindi Markets
Islamabad – Jamia Mosque Rawalpindi
Islamabad – Local salon visit
Islamabad – Saidpur village
Highlights
This is a rare opportunity to travel through Pakistan with a local female leader. Her knowledge and insights will make this an eye-opening and unforgettable expedition.
Experience a unique female-only salon, owned by a local woman and run out her home in Gulmit, a town that has existed for hundreds of years and is surrounded by mountains and glaciers.
Spend time with the inspiring women working to empower their communities through local projects including carpet-weaving, cooking classes and cafes.
Immerse yourself in remote mountain villages while staying overnight and sharing food and stories with a local family.
| Day | Description | View All |
| --- | --- | --- |
| Day 1 | Islamabad | Details |
| Day 2 | Islamabad | Details |
| Day 3 | Gulmit (2465 m) | Details |
| Day 4 | Gulmit (2465m) | Details |
| Day 5 | Gulmit (2465m) | Details |
| Day 6 | Gulmit | Details |
| Day 7 | Hopar (2438 m) | Details |
| Day 8 | Hopar (2438 m) | Details |
| Day 9 | Gilgit (1500m) | Details |
| Day 10 | Islamabad | Details |
| Day 11 | Islamabad | Details |
| Day 12 | Islamabad | Details |