Epic Mexico to Costa Rica
Booking Dates
07/02/2023 through 11/30/2024
Travel Dates
07/02/2023 through 12/03/2024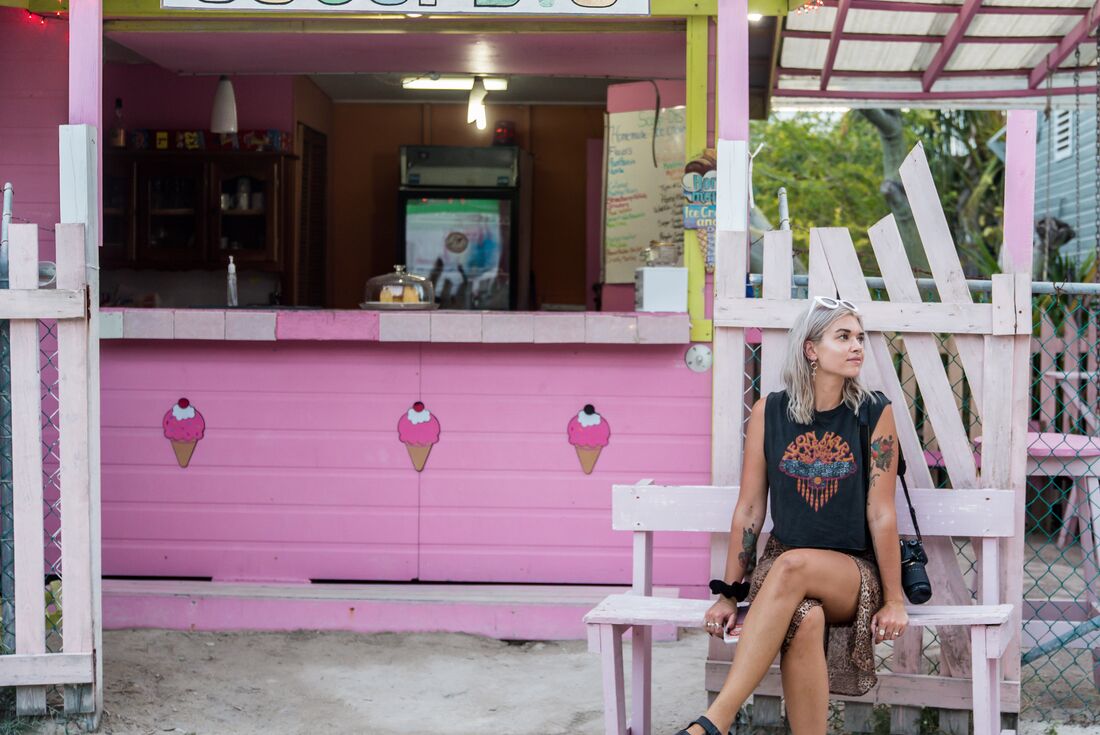 Epic Mexico to Costa Rica

From cloud-shrouded volcanic peaks to sun-drenched beaches, lost temples to charming colonial towns, Central America is bursting with natural wonders and converging cultures. So, where do you begin? Well, this 32-day tour is a hell of a good start. Kick off in Mexico's Playa del Carmen and snake through Belize, Antigua, Guatemala, Nicaragua and Costa Rica. Relax on the beach in San Miguel, trek to the jungle ruins of Tikal, brush up on your Espanola over an icy cerveza and stay in villages dwarfed by volcanoes. Whether you're haggling in the markets of Chichicastenango, chilling in a Caribbean town on the Rio Dulce or wandering cobblestone streets in Antigua, this tour gives you a taste of Central America's myriad flavours.

Activities
Leader-led Informal Spanish Lesson
Tulum – Leader-led orientation walk
Caye Caulker – Leader-led orientation walk
Tikal National Park – Archaeological Site Tour (Entrance fee & Transport)
Chichicastenango – Market Visit
San Juan La Laguna – Weaving & Dyeing experience
San Juan La Laguna – Midwife home visit
San Juan La Laguna – Medicinal Garden
Antigua – Leader-led orientation walk
Leader-led Informal Spanish Lesson
San Miguel – Salvadoran Pupusa cooking demonstration
Leon – Leader-led orientation walk
Granada – Breakfast at El Cafe de las Sonrisas
Los Ramos Community – Cooking Class
Monteverde – Leader-led orientation walk
La Fortuna – Leader-led orientation walk
San Jose – Orientation Walk
Highlights
Extended time in Caye Caulker and Antigua offers the perfect opportunity to enjoy laidback island vibes as well as buzzing colonial city life.
There's nothing quite like eating with a local family to really experience a place. At lunch you'll be experiencing traditional Guatemalan hospitality while improving your Spanish with the locals.
There are many sides to Central America, and you'll get a taste of a few: slumbering poolside by Playa del Carmen, gazing at the pyramids of Tikal or haggling in the markets of Chichicastenango.
Oh Maya, travelling in the Guatemalan Highlands is a humbling experience.
Cerro Verde is waiting to be explored. Enjoy a full day at leisure in one of El Salvador's most beautiful national parks – get up close and personal at a volcano crater or take the plunge in a pristine lake. The choice is yours!
Island life doesn't get much better than Ometepe in Nicaragua – volcanoes, wildlife-rich rainforest, stunning beaches, ancient rock carvings, and a massive lake are all on your plate.
Central America likes to keep you on your toes – hike, cycle or zip-line through the steamy cloud forests of Monteverde in Costa Rica and commune with nature in one of the world's most incredible landscapes.
Costa Rica's famous Arenal Volcano in La Fortuna is unbe-lava-ble. Go with the flow and let off some stream with hikes, waterfalls, watersports, and hot springs in the shadow of this giant.
| Day | Description | View All |
| --- | --- | --- |
| Day 1 | Playa del Carmen | Details |
| Day 2 | Tulum | Details |
| Day 3 | Tulum | Details |
| Day 4 | Caye Caulker | Details |
| Day 5 | Caye Caulker | Details |
| Day 6 | Caye Caulker | Details |
| Day 7 | San Ignacio | Details |
| Day 8 | San Ignacio | Details |
| Day 9 | Tikal National Park | Details |
| Day 10 | Rio Dulce | Details |
| Day 11 | Rio Dulce | Details |
| Day 12 | Antigua | Details |
| Day 13 | Chichicastenango / Lake Atitlan | Details |
| Day 14 | Lake Atitlan | Details |
| Day 15 | Antigua | Details |
| Day 16 | Antigua | Details |
| Day 17 | Cerro Verde | Details |
| Day 18 | Cerro Verde | Details |
| Day 19 | San Miguel | Details |
| Day 20 | Leon | Details |
| Day 21 | Granada | Details |
| Day 22 | Granada | Details |
| Day 23 | Ometepe Island | Details |
| Day 24 | Ometepe Island | Details |
| Day 25 | San Juan del Sur | Details |
| Day 26 | San Juan del Sur | Details |
| Day 27 | Monteverde | Details |
| Day 28 | Monteverde | Details |
| Day 29 | La Fortuna | Details |
| Day 30 | La Fortuna | Details |
| Day 31 | San Jose | Details |
| Day 32 | San Jose | Details |