21 Day Ultimate Chile & Antarctica
Booking Dates
04/02/2023 through 12/08/2024
Travel Dates
05/01/2021 through 12/31/2024
Provider
Kensington Tours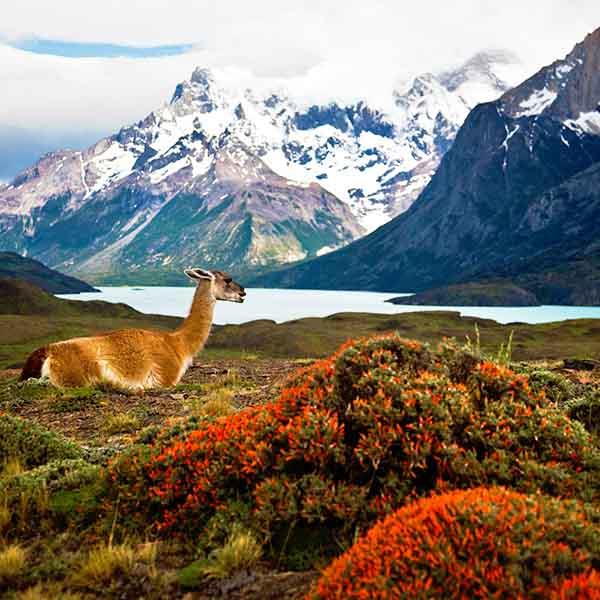 21 Day Ultimate Antarctica & Patagonia
Embark on an unforgettable exploration of Antarctica and Chile in an exhilarating expedition. Rich in incredible activity and cultural immersion, this epic journey through the very best of Chile and Antarctic was made for those who prefer their adventure with a lavish twist.
The adventure begins in Santiago, with fast-track arrival service setting the tone for a world-class experience. Immerse yourself in Chile's cosmopolitan capital, gaining VIP access to the Chilean Museum of Pre-Columbian Art before exploring the coastal beauty of Valparaiso. Take to the skies as you fly to Punta Arenas, your departure point for what's sure to be one of the most epic voyages of your lifetime. From here, embark on a cruise designed for spellbinding adventure, navigating the polar waters to reach a destination few have ever dreamed of visiting. Spend days exploring Antarctica's breath-taking wonders in a series of guided activities and shore landings, delivering unparalleled access to snow-capped natural wonders, social wildlife, and mesmerizing scenes. Prepare for a completely immersive experience via zodiac tours and scenic treks, only to return to a wealth of luxury amenities and facilities onboard. Once the expedition draws to a close, see the best of Chile's remote wilderness with stays at two of its most stunning lodges in Patagonia and Atacama. On-site guides will customize an excursion program based on your interests, ensuring a completely one-of-a-kind personalized experience. After days of adventure amid unimaginable beauty, your journey ends in Calama, but the memories last forever.
Please note that the cost of regional and international air has not yet been included in your quotation. Air experts are standing by to help. Enjoy a personalized vacation that best suits your needs, developed by one of our experienced destination experts. Relax during your trip with our 24/7 support and expert local guidance.
| Day | Description | View All |
| --- | --- | --- |
| Day 1 | Welcome To Santiago | Details |
| Day 2 | Santiago | Details |
| Day 3 | Santiago To Antarctica | Details |
| Day 4 | Santiago To Punta Arenas | Details |
| Day 5 | Punta Arenas To King George Island To Antarctic Cruises | Details |
| Day 6 | King George Island To Antarctic Cruises | Details |
| Day 7 | Antarctic Sound To Antarctic Cruises | Details |
| Day 8 | Antarctic Peninsula To Antarctic Cruises | Details |
| Day 9 | Antarctic Peninsula To Antarctic Cruises | Details |
| Day 10 | Antarctic Peninsula To Antarctic Cruises | Details |
| Day 11 | South Shetland Islands To King George Island To Punta Arenas | Details |
| Day 12 | Torres del Paine To Punta Arenas | Details |
| Day 13 | Torres del Paine | Details |
| Day 14 | Torres del Paine | Details |
| Day 15 | Torres del Paine To Santiago To Punta Arenas | Details |
| Day 16 | Santiago | Details |
| Day 17 | Santiago To Calama To San Pedro de Atacama | Details |
| Day 18 | San Pedro de Atacama | Details |
| Day 19 | San Pedro de Atacama | Details |
| Day 20 | San Pedro de Atacama | Details |
| Day 21 | Calama To San Pedro de Atacama | Details |