17 Day India, Nepal and Bhutan Elite Grand Tour
Booking Dates
12/18/2022 through 12/12/2023
Travel Dates
08/24/2018 through 12/31/2023
Provider
Kensington Tours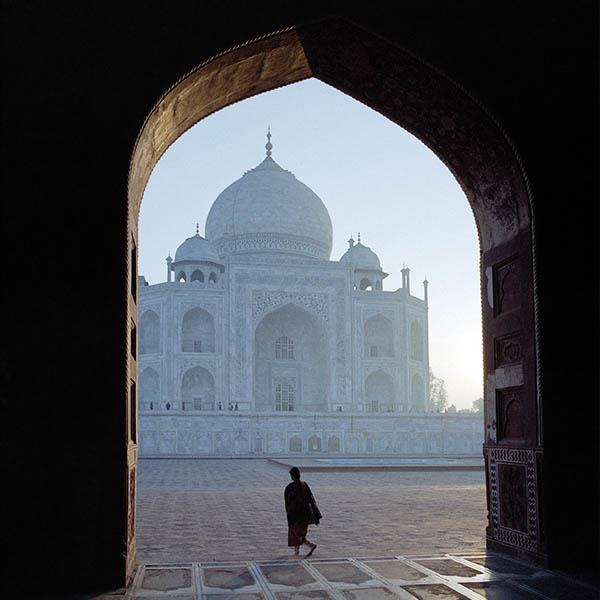 17 Day India, Nepal and Bhutan Elite Grand Tour

Magnificent historical palaces, the hustle and bustle of colorful cities, camels and elephants, are followed by a change in altitude that will complete your trip on a very high note. A truly entrancing journey, covering memories of the Mughal Empire in Agra, Rajasthan's magic in Jaipur, finishes deep within the realms of Buddhism in Nepal and Bhutan.
Start in Delhi and experience the chaotic but exhilarating hustle and bustle of Old Delhi. The heart of Old Delhi is a 400-year old tangle of lanes with colorful bazaars, complemented by vibrant temples, the towering minaret of Qutab Minar, and the UNESCO World Heritage Site of the Red Fort.
In the historical center of Jaipur most buildings are painted a terracotta pink, but there's a lot more color around: the flower markets, turban stalls, brightly painted careering buses, trucks, and even elephants. Stroll around the city's lively street bazaars and visit the City Palace as well as the Amber Fort, the city's top attraction, a breathtaking construction of red sandstone and marble.
The Taj Mahal is an exquisite example of Mughal architecture built as a memorial to Mumtaz Mahal, the emperor Sha Jahan's wife who died in childbirth in 1631. It's without question one of the most stunningly beautiful places in India.
Then it's off to Kathmandu for a noticeable change in altitude, but be assured once the Himalayas come into view, your spirits are ready to soar. On a scenic flight across its stunning mountain range, some of the world's tallest peaks, even mighty Everest, present themselves in all their rugged glory. Later, investigate the fascinating Nepalese capital on a privately guided tour of the UNESCO-protected palaces, shrines, and temples.
Travellers come to Bhutan to 'Experience Something You Can't Anywhere Else'. No other nation on the planet has a Gross National Happiness Index, plus a few other things that appear slightly quirky to North Americans. The colorful paintings with their rich and intricate detail on the walls make its capital, Thimpu, one of the most colorful cities in the world. Accompany your private guide to see Thimpu's most iconic landmark: the Buddha Dordenma Statue, the largest Buddha statue in the world, measuring 170 feet. Your last stop in Bhutan is Paro, and an excursion to the spectacular Taktsang monastery. The building literally clings to the edge of a sheer rock that plunges 3,000 feet into the valley below. Finish the day with a visit to the unique temple Dungtse Lhakhang, considered one of the holiest in the country. It is strikingly peaceful around here, the quietness of the place only broken by the wind and the sound of prayer wheels.
Kensington Tours creates private trips from the world's finest ingredients. Tailor-made with care by your personal Destination Expert, your personalized trip is always a one-of-a-kind experience made just for you. Expert local guidance and 24/7 service come standard.
| Day | Description | View All |
| --- | --- | --- |
| Day 1 | Delhi | Details |
| Day 2 | Delhi | Details |
| Day 3 | Delhi To Jaipur | Details |
| Day 4 | Jaipur | Details |
| Day 5 | Jaipur To Agra | Details |
| Day 6 | Agra To Delhi | Details |
| Day 7 | Delhi To Kathmandu | Details |
| Day 8 | Kathmandu | Details |
| Day 9 | Kathmandu | Details |
| Day 10 | Kathmandu To Paro To Thimphu | Details |
| Day 11 | Thimphu | Details |
| Day 12 | Thimphu To Punakha | Details |
| Day 13 | Punakha | Details |
| Day 14 | Punakha To Paro | Details |
| Day 15 | Paro | Details |
| Day 16 | Paro To Delhi | Details |
| Day 17 | Delhi | Details |