14 Day Colombia - Archaeology & Colonial History
Booking Dates
06/28/2023 through 12/15/2024
Travel Dates
02/22/2019 through 12/31/2024
Provider
Kensington Tours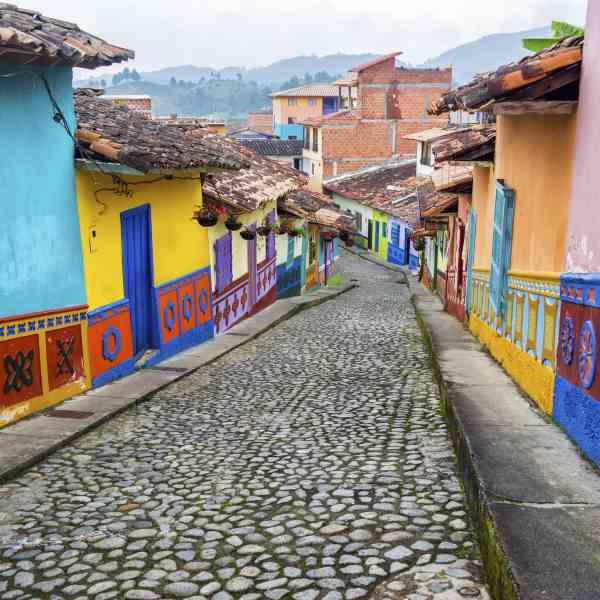 14 Day Colombia – Archaeology & Colonial History
The captivating history and wildlife-rich rainforests of this South American nation are on full display on this magical journey. Striking a perfect balance between historical discovery and natural splendor, this trip showcases the wonders of Colombia that, while unfamiliar now, aren't likely to stay undiscovered for long. Our advice: Get there first.
After getting settled, the adventure begins in Bogotá, Colombia's vibrant capital, where you'll be introduced to the city's fascinating history on a private tour. Begin where it all started in La Candelaria, the oldest part of Bogotá, and visit Plaza Bolívar, the Museo Botero (home to an incredible collection of art by its namesake, Fernando Botero), and the Gold Museum before taking in a breathtaking view of the city from the monastery atop Monserrate. Later, visit nearby Lake Guatavita, a sacred lake northeast of the city purported to be the source of the legend of El Dorado, before visiting colonial Zipaquirá and its famous underground cathedral.
After a few days in the Andean foothills exploring San Agustin and Popayan, towns central to understanding Colombia's colonial past, a short flight brings you to Santa Marta, the gateway to the enveloping rainforests of Parque Nacional Natural Tayrona. Accompanied by a private guide, you'll head deep into this stunning environment nestled amid the Sierra Nevadas in search of wild creatures and if the seas are cooperative, a spot to swim. Later, you'll have the chance to explore some of the nearly 30,000-acre (12,000-hectare) park in search of the hundreds of exotic bird species that inhabit it on a guided tour, or unwind amid the confines of your hotel before moving on to your next destination: Cartagena.
Cartagena comes by its nickname – "the Venice of Colombia" – naturally. Protected by 17th-century fortifications and UNESCO alike, a romantic allure exudes from its every winding alley and cobblestone street. You'll get an insider's glimpse of the forces that shaped the city on a private tour of its signature sites, including the iconic Plaza de los Coches, Bolivar Plaza, the Palace of Inquisition, and Castillo de San Felipe de Barajas, the largest Spanish fort in the Americas. Later, step outside the city and explore La Boquilla's mangrove swamps on a private canoe excursion.
Kensington Tours creates private trips from the world's finest ingredients. Tailor-made with care by your personal Destination Expert, your personalized trip is always a one-of-a-kind experience made just for you. Expert local guidance and 24/7 service come standard.
| Day | Description | View All |
| --- | --- | --- |
| Day 1 | Bogota | Details |
| Day 2 | Bogota | Details |
| Day 3 | Bogota | Details |
| Day 4 | Bogota To Neiva To San Agustin | Details |
| Day 5 | San Agustin | Details |
| Day 6 | San Agustin | Details |
| Day 7 | San Agustin To Popayan | Details |
| Day 8 | Popayan To Santa Marta | Details |
| Day 9 | Santa Marta | Details |
| Day 10 | Santa Marta | Details |
| Day 11 | Santa Marta To Cartagena | Details |
| Day 12 | Cartagena | Details |
| Day 13 | Cartagena | Details |
| Day 14 | Cartagena | Details |